Covid may interfere with many things, but not this event! The collaboration between Tampere Guitar Festival, Finland and Petrer Guitar Festival, Spain continues with the 2nd online guitar competition organised during the year 2021.
2 in 1 Online Competition is a new accessible way to attend a classical guitar competition from wherever you are. You only pay 1 registration fee and attend 2 competitions – you may also get a scholarship for free attendance. And the best of all: with one registration fee and using the same videos, you may win two competitions!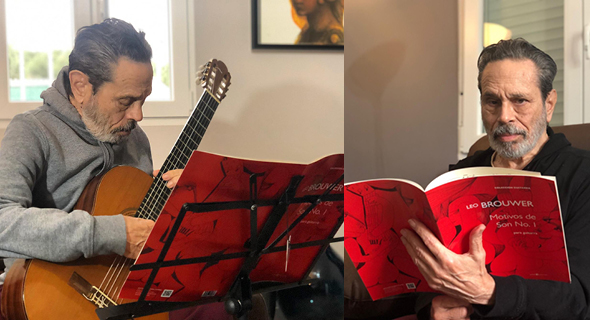 Leo Brouwer, 81, composed a new work for the 2 in 1 Online Competition.

3 + 1 Rounds with new music by Leo Brouwer
All the rounds are held online as a video competition. The Scholarship round is an optional prelude for the actual competition – by sharing scholarships, we intend to help the guitar players around the world suffering from financial issues. You may also apply directly to the competition and Round 1. For Semifinal, Cuban guitarist/composer Leo Brouwer has composed an obligatory work Motivos de Son No. 1 para guitarra. The best interpretation of this novelty will be awarded with a Leo Brouwer Special Prize. Also, the Favourite Artist of the audience from each round will be awarded.
Will you be one of the Finalists and compete for the great prizes of The Classical Guitar Competition of Finland and José Tomás Villa de Petrer International Guitar Competition? Or perhaps win them both? Apply and join us now!
Important dates:
June 1-13: Scholarship round | Apply by May 9th
August 1-7: Round 1 | Apply by July 1st
September 18: Semifinal
October 31: Final
Read more in English | Spanish